Do You Need a Prescription for CBD?
by Alissa Gardner | 24 January, 2023
Subscribe Product & Save 20% + Get Free Shipping!
💰 Save 20%
🚚 Your order will automatically ship
📅 Choose shipping frequency between 2, 4, 6, 8, and 12 weeks
⏯ Skip, pause, or edit your subscription with one click - cancel anytime
🙌 It's all hassle-free
For all its popularity, the CBD industry is still a relatively new phenomenon in the health and wellness niche – a decade ago, barely anyone knew about this beneficial compound outside of scientific and hemp enthusiast circles. As such, it's understandable that many people are still unsure about the different aspects of CBD, such as its effects or composition.
This uncertainty might even turn some away from trying CBD altogether, preventing them from experiencing its potential benefits. To help clear up the confusion and educate people about cannabidiol, below, we'll answer one of the more pressing questions about CBD: does it require a prescription?
Read on and find out all you need to know about CBD and prescriptions!
What Is CBD?
Before we delve into the intricacies of CBD and prescriptions, let's briefly look at what this compound is. Cannabidiol (CBD) is one of over 100 cannabinoids naturally found in hemp – a type of the Cannabis Sativa plant.
CBD became so popular all over the world because it has the potential to offer a plethora of benefits, ranging from promoting a good mood to supporting wellness routines, natural recovery, and even promoting a good night's rest. In other words, it can be a powerful tool in the fight against the unwelcome effects of daily life.
Although CBD is most often associated with its oil form, it's also available in other product types, including CBD softgels, CBD sports creams, CBD gummies, or even CBD salve sticks. Users can simply choose their preferred product type and ingestion method as they like.
Do You Need a Prescription for CBD?
Now that you know a little more about what cannabidiol is, let's answer the main question. Do you need a prescription for cannabidiol? The short answer is: no, you don't! In most cases, CBD can be purchased without requiring a doctor's note or prescription.
Usually, all you have to do is find a shop that offers cannabidiol products and buy them. It's as simple as that!
It's best to buy your CBD from a reliable manufacturer with a strong track record and a trusted reputation on the market. Such providers offer premium-grade CBD products that are third-party lab tested to ensure their quality and effectiveness. Another advantage of visiting a dedicated store/website over going to your nearest convenience store is that you'll have access to highly trained CBD experts who can offer you advice and guidance on choosing the right products for your needs.
Of course, before you try to buy CBD, it's best to check whether your state allows it, but it shouldn't be an issue in most of the United States.
To sum it up, you won't need a prescription to buy CBD in most cases.
Why Do Some People Think the Prescription Is Required?
Although the answer to the question "do you need a prescription for CBD?" is usually no, it doesn't explain why some people think the opposite. After all, if it's that simple, then why does this myth persist? Well, the answer is complicated but can be summarized in a few points.
They Think CBD Is Similar To Marijuana
One of the most significant factors that play a role in this confusion is the fact that cannabidiol is often linked with cannabis – the plant usually associated with marijuana. Thanks to decades of demonization, many people fear the latter and think that CBD is just as dangerous and addictive. In other words, they believe you may need a special prescription to use it.
However, this couldn't be further from the truth. CBD is very different from THC – the psychoactive compound found in marijuana that gives users a high. Unlike THC, CBD shouldn't produce intoxicating effects that impair users' judgment and make them out of control.
Moreover, CBD is also associated with hemp – a type of Cannabis Sativa plant that contains high concentrations of cannabidiol and only trace amounts of THC.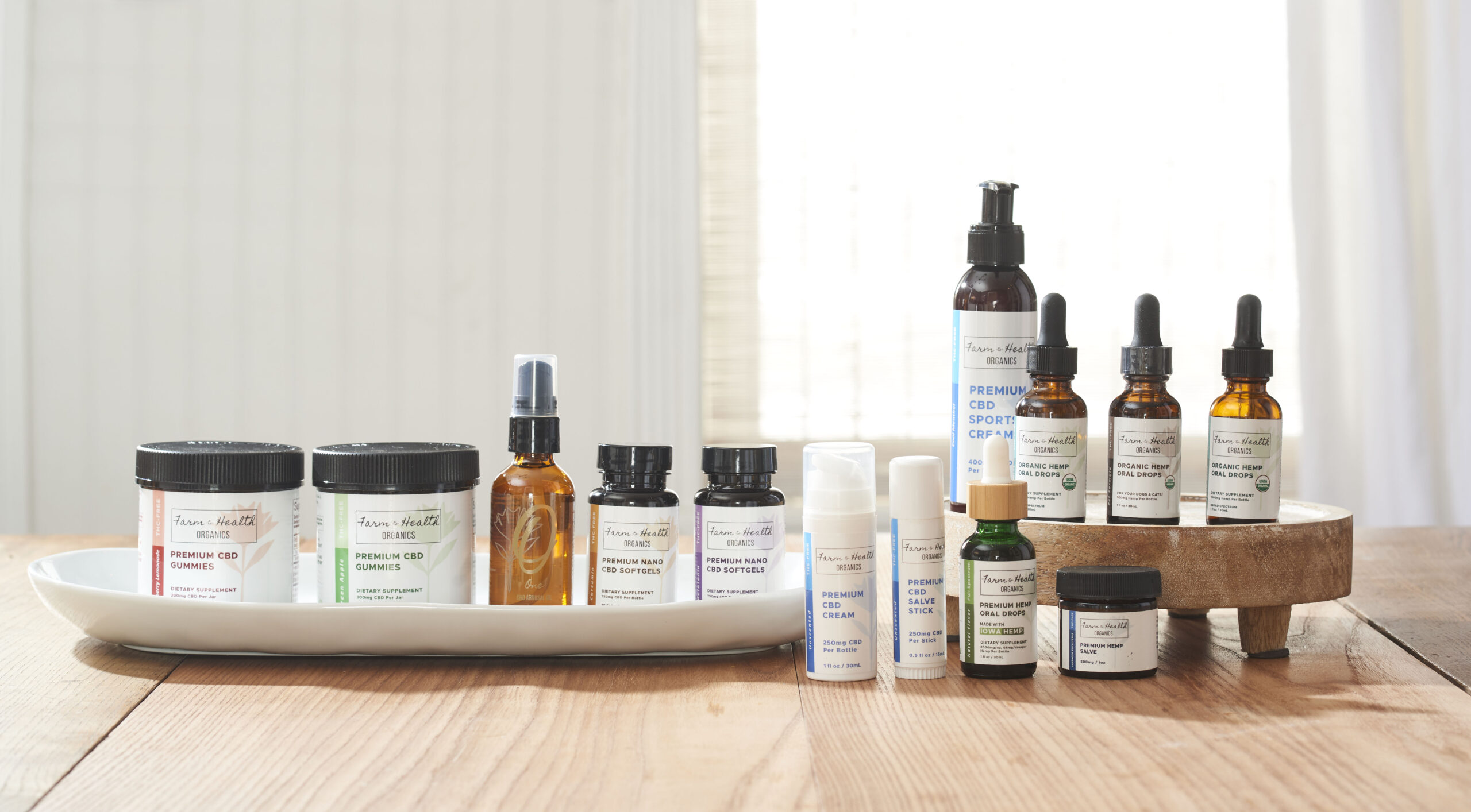 They Believe CBD Contains A Lot of THC
Another reason why people might think that a prescription is required for CBD is the fact that they believe it contains high levels of THC. Many people see the labels on cannabidiol products, notice the 'THC' abbreviation, and assume it means there are large concentrations of the ingredient present in the product.
In reality, CBD products can contain only very small amounts of Delta-9 THC, and only in the case of full-spectrum products. If even that is too much for you, you can always choose broad-spectrum CBD or CBD isolate products.
The former contains all active compounds found naturally in the hemp plant, with one exception – it should have 0.0% THC. On the other hand, CBD isolate contains only pure cannabidiol, without any other active ingredients.
Conclusion
As you can see, the answer to the question "do you need a prescription for CBD?" is usually no. In the vast majority of cases, you can simply go to your trusted CBD store and buy the product you want without any hassle. The belief in the need for a prescription might be caused by the confusion about CBD and its relationship with cannabis and THC.
Of course, while you shouldn't need a prescription to buy cannabidiol, it's still best to talk to an employee in the CBD store and ask them if they can advise you on the type of product that would be best for you. Working with knowledgeable professionals will also ensure you're getting premium-grade CBD products with the best potential for beneficial effects.
Name your stress. Find your relief.
-->