Discover The Full Spectrum Of CBD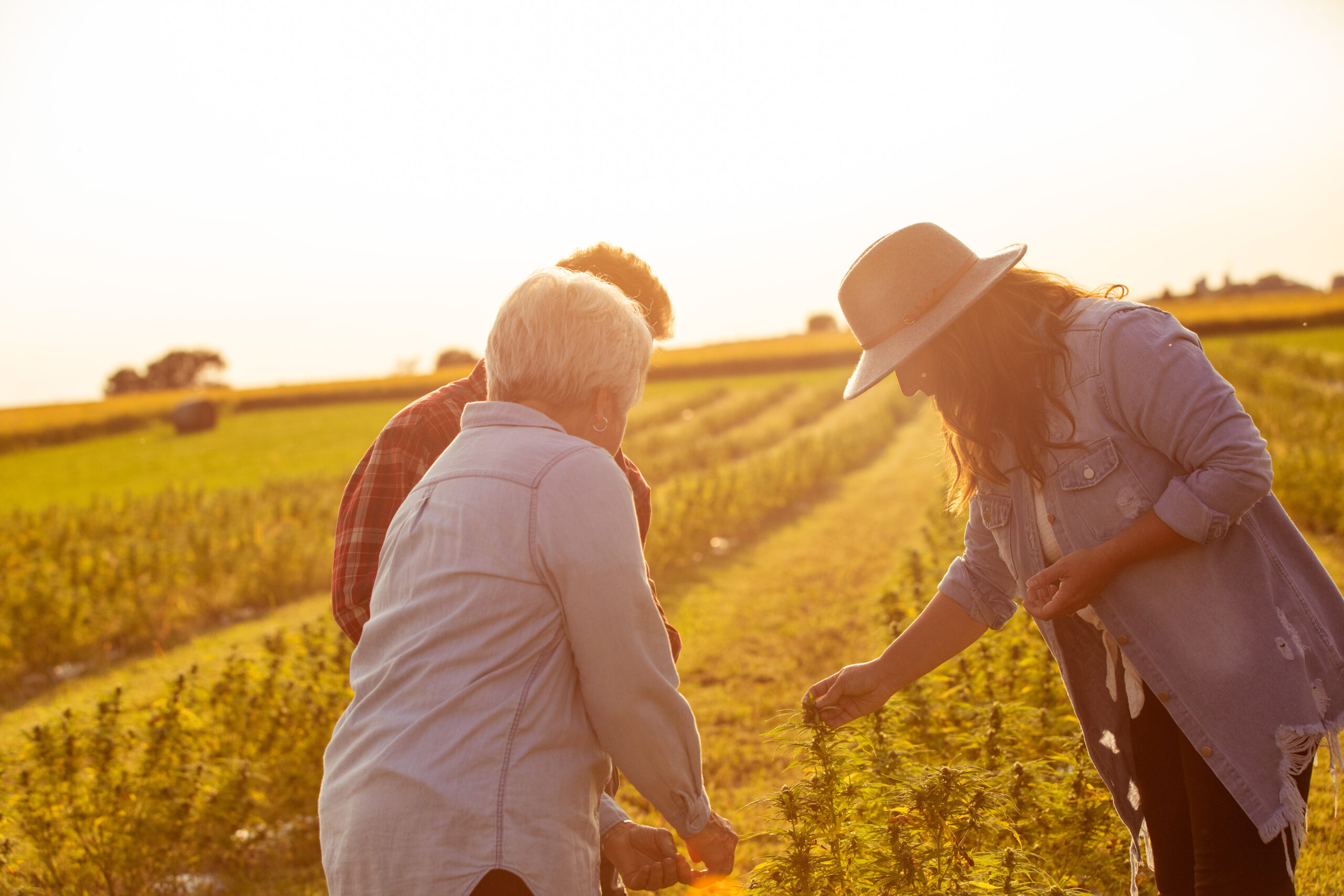 by Alissa Gardner | 10 September, 2021
Subscribe Product & Save 20% + Get Free Shipping!
💰 Save 20%
🚚 Your order will automatically ship
📅 Choose shipping frequency between 2, 4, 6, 8, and 12 weeks
⏯ Skip, pause, or edit your subscription with one click - cancel anytime
🙌 It's all hassle-free
It is not easy to begin your journey into the cannabis world. Due to its rapidly growing popularity, there's an increasing number of products appearing on the market. It might become overwhelming if you're a first-timer deciding where to start.
One of the most confusing terms for a beginner are full-spectrum CBD, broad-spectrum CBD, and CBD isolate – mostly because of the fact that their names don't say much about their properties. As such, we have decided to come to help and make things a little bit easier for you.
In the article below, you will find all the necessary basics, such as what is full-spectrum CBD, how it is different from broad-spectrum CBD and isolated CBD, how you can benefit from it, what effect it will bring you, and so on. Read on to know how to start your cannabis adventure and discover different types of CBD products, including CBD oils, tinctures, topicals, and more.
What Is CBD?
Cannabidiol (CBD) is a non-intoxicating substance extracted from the cannabis plant. It is one of the most abundant compounds found in cannabis (cannabinoids), and unlike THC, it is not psychoactive. In other words, it doesn't make you high. That's why it is a popular choice for recreational and medicinal users.
However, CBD has been largely misunderstood even by the people who use it, mostly because there are different types of CBD products on the market, and they aren't always labeled properly – if at all. In this way, you can end up with something that is significantly different in terms of its chemical composition and concentration from what you were looking for in the first place.
Full-Spectrum CBD – the Details
Full-spectrum CBD is the most natural form of CBD extract. It contains various naturally occurring cannabis compounds, i.e. other compounds, essential oils, fatty acids, vitamins, terpenes as well as other cannabinoids. It also includes THC, though only up to 0.3% according to legal regulations. This amount typically produces no psychoactive effects whatsoever; however, it might show up on a drug test. Each of these components has its own properties and contributes to the overall effect that the whole plant extract brings you.
Full-spectrum CBD products are often called 'whole (or full) plant extracts.'
Full-Spectrum CBD vs Broad-Spectrum CBD vs CBD Isolate
While full-spectrum CBD contains ALL the naturally occurring cannabis compounds, including THC, broad-spectrum CBD contains almost the same composition – minus THC. As such, a broad-spectrum CBD oil might be a good alternative to the full-spectrum one, though the benefits will be somehow less potent (the entourage effect involves THC as well, even without its psychoactive properties). Additionally, broad-spectrum CBD oil won't affect the results of your next drug test. As a result, it's often chosen by people living in locations where THC is illegal.
Contrary to full-spectrum CBD, CBD isolate is a pure form of the compound obtained through a process called 'purification.' Usually, it derives from hemp plants, as they are naturally richer in CBD and lower in THC. Very often, it comes in the form of powder or crystals, but more and more companies start selling it in the form of CBD oils. That's why it's often called 'a true CBD' or 'real CBD oil.' It provides milder effects, has no psychoactive properties, and as such, it's usually cheaper than full-spectrum CBD products.
All types of CBD are extracted in similar methods, either through steam distillation, solvent extraction, carbon dioxide extraction, or lipid extraction. The difference is that full-spectrum CBD is not further processed while CBD isolate needs extra processing.
What Are the Benefits of Full-Spectrum CBD?
According to initial studies, full-spectrum CBD might bring much more potent effects than other forms as it is more concentrated and contains all the cannabis compounds, each of which offers its own beneficial properties. For example, when turning to the cannabis plant for help with inflammation, it is terpenes and their anti-inflammatory properties from which you benefit – and terpenes won't be present in CBD isolate. Moreover, all the compounds influence each other, so even pure CBD will work better with all of them present.
Another study suggests that full-spectrum CBD oil might be more effective for managing pain than CBD isolate due to the presence of even little traces of THC.
In addition, full-spectrum CBD oil is simply less processed than other forms, and as such, also more natural.
As a result, full-spectrum CBD products are a great source of health because they contain a variety of cannabinoids and other nutrients that have a positive effect on your body. They bring a wide range of benefits due to their antioxidant and anti-inflammatory properties, as well as due to their ability to stimulate the endocannabinoid system.
Full-Spectrum CBD Products – Full-Spectrum CBD Oil vs Full-Spectrum CBD Tincture
Oils and tinctures are called CBD carriers. Though they both come in a liquid form, the difference is that in a CBD oil, it's the chosen oil (e.g., coconut oil, hemp oil, olive oil) while in a CBD tincture – it's alcohol (though its properties are burned off during the infusion process).
Conclusion
The cannabis industry is rapidly growing, and new CBD products are being developed every day. However, it's not always easy to find what you're looking for. We hope the article above has given you some idea about what to look for.
Full-spectrum CBD is a great start for anyone looking to get the most out of the benefits offered by the cannabis plant. The effects will be longer-lasting and more potent than when using other forms of CBD, including CBD isolate. However, it all depends on the product you choose to buy.
Make sure it comes from a reputable supplier and that it's labeled properly. Last but not least, remember to consult with your health provider, as individual issues and needs should always be considered before introducing any new substances to your system.
Name your stress. Find your relief.
-->