Can You Take CBD On A Plane
by Alissa Gardner | 27 January, 2023
Subscribe Product & Save 20% + Get Free Shipping!
💰 Save 20%
🚚 Your order will automatically ship
📅 Choose shipping frequency between 2, 4, 6, 8, and 12 weeks
⏯ Skip, pause, or edit your subscription with one click - cancel anytime
🙌 It's all hassle-free
The legality of CBD products has been established in many countries around the world, and there's little confusion about it. However, when it comes to traveling with CBD products, the situation can get a bit more complicated.
Among those complications is the question of whether or not it's allowed to take CBD on a plane. It is common knowledge that most airlines set strict rules on alcohol, cigarettes, and vapes, and it's natural to wonder if the same restrictions apply to CBD products.
Below, we'll take a closer look at the current regulations surrounding flying with CBD and what you should consider before packing it in your suitcase. Read on and ensure that regardless of whether you're going on a business trip or flying for leisure, you can do so without worrying about the consequences of carrying your favorite CBD products.
Why Travel with CBD?
CBD products have grown in popularity due to their therapeutic effects and non-intoxicating nature, along with their potential to support general well-being. Due to its beneficial effects and variety of available forms, CBD has become a perfect choice for people who want to take it on the go.
For instance, if you are a nervous flier, you may want to experiment with CBD to see if it can help ease your stress before boarding a plane. Or, if you are going on a long-haul flight and are worried about the effects of jet lag, Additionally, CBD may be able to help you get a good night's sleep on the plane, as well as when you finally reach your destination.
CBD and Traveling by Air
The simple answer to the question "Can you take CBD on a plane?" is yes, you generally can travel with CBD products provided you follow your airline's regulations. As such, when traveling inside the United States, you don't have to worry about going through extra hassle at the airport security checkpoint apart from the standard procedures.
However, while CBD products are federally legal in the US, it doesn't mean that TSA rules don't apply – just like with other similar products, your CBD oil or CBD cream must be placed in a 3.4-ounce (100 ml) container or less and carried inside your quart-sized bag of liquids. As for CBD vapes, you are only allowed to bring them on the plane in your carry-on if they are completely empty.
When it comes to flying internationally with CBD products, the regulations can vary from country to country, so it's best to check local laws before packing your suitcase. For instance, to be legal in the UK, CBD has to contain less than 0.2% THC, while in New Zealand, CBD is only allowed by prescription.
With that, it is always a good measure to check with the airline you're flying with to make sure that they don't have any additional restrictions when it comes to CBD products.
CBD and TSA Regulations
TSA has a handy tool called What Can I Bring, in which you can type in the name of any item you want to take on a plane, from makeup to baby formula, and get the answer of whether it is allowed or not. If you look for specific CBD products there, you'll notice that the site only covers medical cannabis.
However, it also mentions that only cannabis-related products that contain more than 0.3% THC are in the category of illegal drugs and are restricted by TSA. This means that as long as your CBD oil contains less than the THC limit, you shouldn't have any issues bringing it on a plane.
TSA claims that its screening procedures are based on detecting potential threats and not necessarily illegal substances. If the airport security officer sees a CBD product in your bag, they will likely have a law enforcement officer perform a follow-up investigation – this shouldn't be an issue if you purchase your CBD products from a reputable source or have a medical cannabis prescription.
Besides your CBD products, you may also want to bring along some of the accessories necessary for taking them. For instance, if you're going to take a vaporizer, you'll need to make sure that its battery is charged and that it doesn't exceed the 100-watt-hour limit, just like any other electronic device.
Accessories such as bongs, pipes, and grinders are also allowed on planes as they are not directly related to illegal drugs. However, you should keep in mind that these items can still trigger an investigation by airport security staff if they're noticed during the screening, especially if there is clear evidence of cannabis residue on them.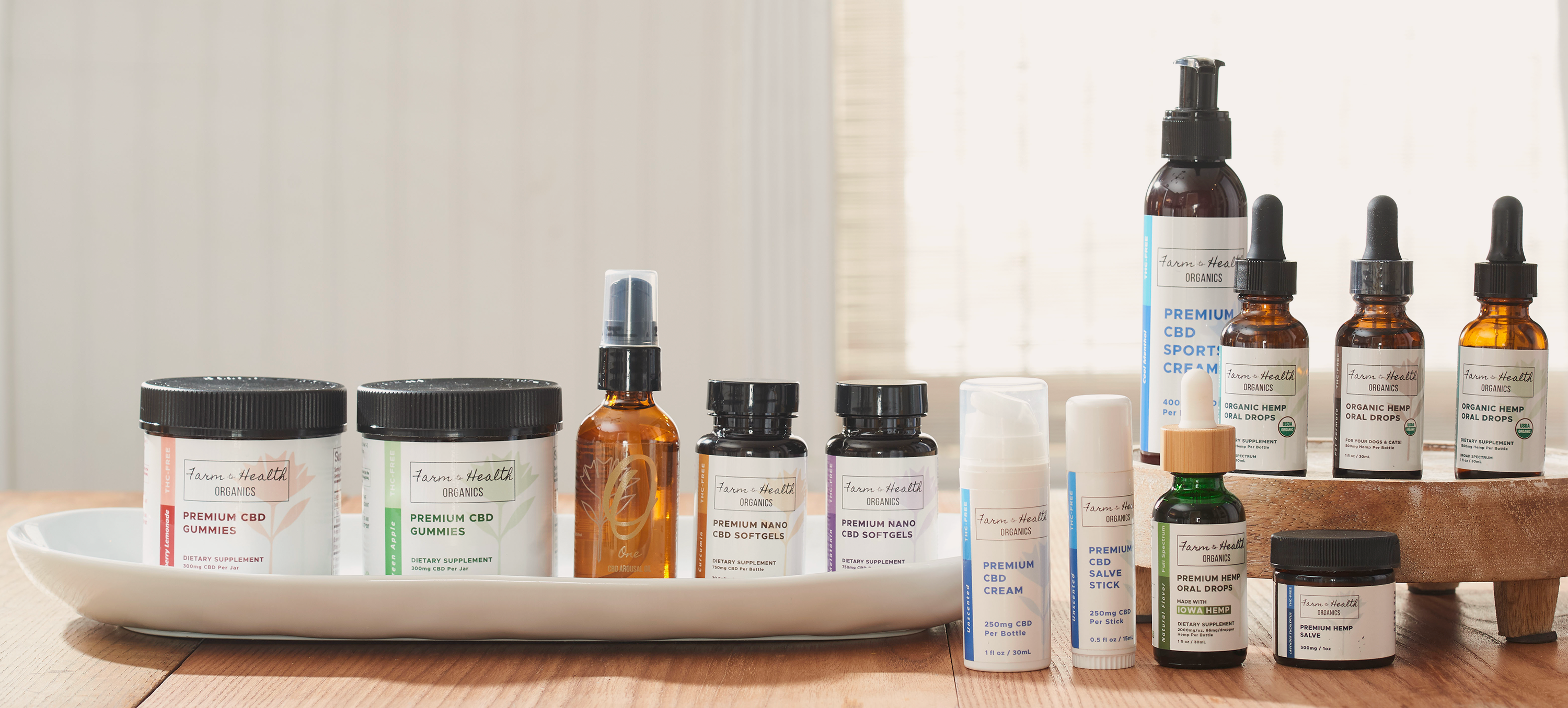 Buying CBD Abroad
To avoid any complications when traveling with CBD products, you may want to consider leaving your stash at home and purchasing it once you reach your destination. After all, you can only travel with CBD to countries where it is legal, and trying to smuggle it into a country with strict laws against cannabis can result in severe consequences.
With that being said, it will surely be easier to find a reliable source of CBD once you reach your destination. Besides not having to deal with screenings and other potential complications, buying CBD locally will ensure that you're getting a product that contains the amount of THC allowed in your destination country.
Final Thoughts
If you're planning a trip and want to take your favorite CBD products along, make sure that you do so legally. Check local laws and airline regulations before packing your suitcase to avoid issues at the airport security checkpoint or customs.
Also, remember that if you're flying internationally with cannabis-related items such as bongs or pipes, they may still trigger an investigation from airport staff even though it's not illegal.
So, always double-check before packing your CBD products and accessories, and you should be able to travel without any issues. Good luck, and safe travels!
Name your stress. Find your relief.
-->